Labour Practices & Human Rights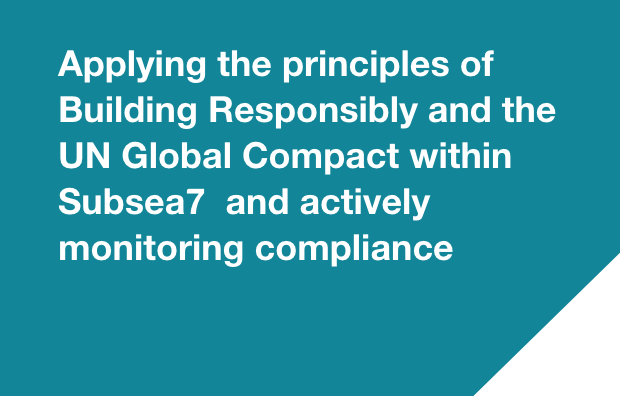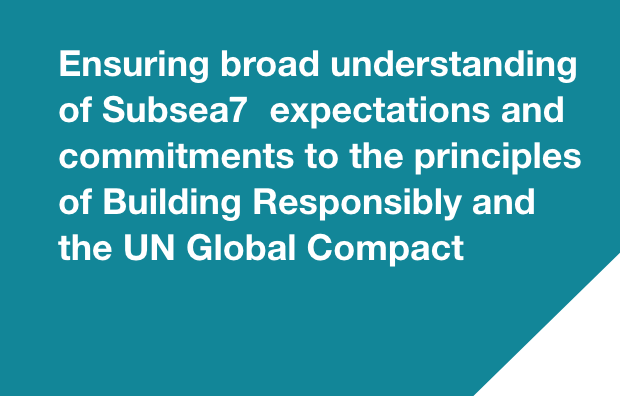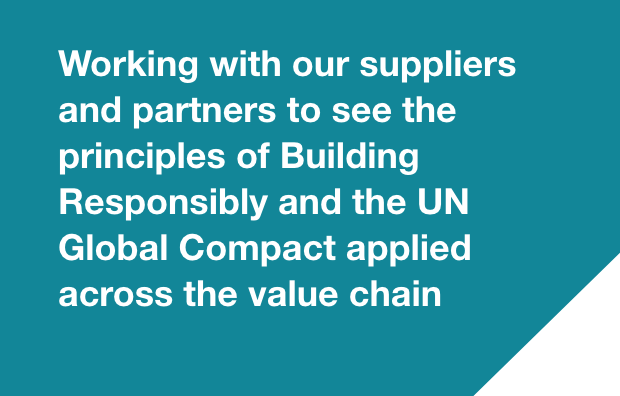 Why it is important
Treating our people and those that work with us fairly and with respect is fundamental to the way that we work at Subsea7. We are committed to fulfilling our responsibility to respect and uphold human rights. We strive to protect the dignity of individuals working in or impacted by our operations, including people who work for our suppliers or who live in the communities where we work.
This includes a commitment to help prevent modern slavery, human trafficking and other forms of forced or involuntary labour anywhere in our business or supply chain.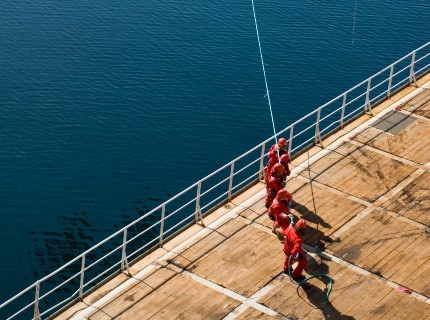 Our targets

100% Relevant employees trained on human rights by 2023
90% High-risk suppliers undergoing enhanced human rights risk assessments by 2025 (40% by 2023)
100% Proportion of our workforce covered by a human rights risk assessment within the last three years by 2023

Our commitments
We are aligned with the UN Global Compact in supporting the commitment to respect and protect human rights (Principles 1 and 2). We uphold the UN Global Compact's labour principles and commit to fair and lawful employment practices across the Company and throughout our supply chain (Principles 3, 4, 5, 6).
Subsea7 supports the UN Sustainable Development Goals