Labour Practices and Human Rights
We provide working conditions aligned with international best practice and with respect to human and labour rights.
Human Rights

Our Human Rights Policy Statement recognises our responsibility and commitment to act in a socially responsible manner, comply with applicable laws and respect the communities in which we operate.
UN Global Compact
Subsea7 is proud to be a signatory to the UN Global Compact, in which the United Nations has set out 10 principles covering human rights, labour, environment and anti-corruption.
Together these principles ensure businesses can uphold their basic responsibilities to people and the planet, while also creating long-term success.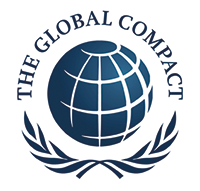 Building Responsibly
Subsea7 is a Board Member of the Building Responsibly organisation, a global business-led coalition committed to promoting the rights and welfare of workers, and supports the Worker Welfare Principles set out by the organisation.

Slavery and Human Trafficking Statement
Our Slavery and Human Trafficking Statement is part of our efforts to respond to the UK Modern Slavery Act and, more broadly, our understanding of the potential human rights impacts of our global business.