Our Commitments and Targets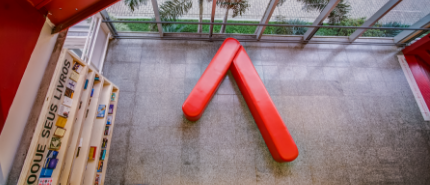 Our focus will be on the key sustainability priorities in which we can maximise our opportunity for impact and setting targets in line with that.

<0.03 Lost-time injury frequency rate by 2023
Zero serious injury frequency rate by 2023

100% medium and high-risk suppliers assessed for corruption risk by 2025 (93% by 2023)
100% proportion of the business covered by an independent anti-corruption compliance programme assessment by 2025 (85% by 2023)

100% relevant employees trained on human rights by 2023
90% high-risk suppliers undergoing enhanced human rights risks assessment by 2025 (40% by 2023)
100% proportion of our workforce covered by a human rights risk assessment within the last three years by 2023

30GW Cumulative power capacity of renewable projects supported by 2030 (18GW by 2025)

50% reduction in scope 1 and 2 emissions by 2035 (baseline year 2018)
Net zero emissions by 2050

90% waste recycled onshore by 2025 (85% by 2023)
70% waste segregated offshore for recycling by 2025 (67% by 2023)
15 BORAbox® sensors deployed subsea by 2025 (5 by 2023)
The Ten Principles of the UN Global Compact
Subsea7 is proud to be a signatory to the UN Global Compact since 2019. We are committed to upholding the 10 principles of that United Nations Global Compact, which cover human rights, labour, the environment and anti-corruption, and engaging in collaborative projects which advance the broader development goals of the United Nations, including the Sustainable Development Goals.
As our Communication on Progress to the UN Global Compact, we annually report on the progress we are making in support of the 10 principles through our annual Sustainability Report.
View our letter of commitment to the UN Global Compact principles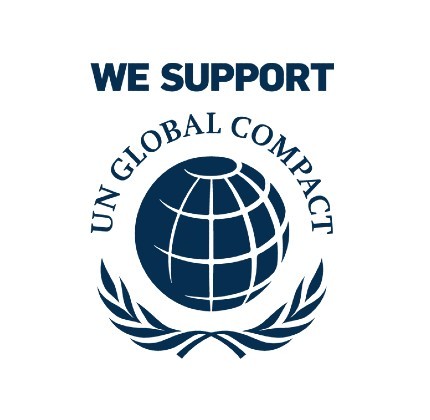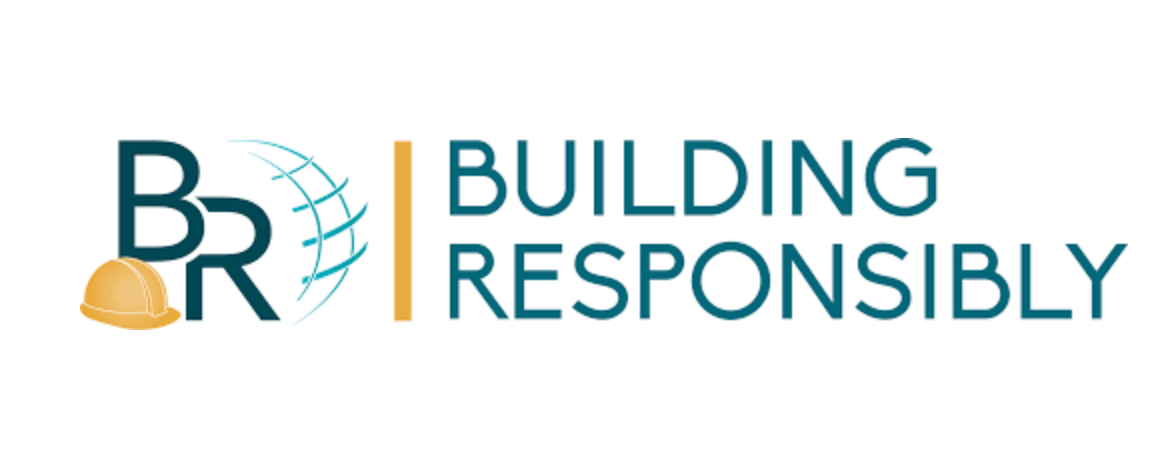 Worker Welfare Principles of Building Responsibly
Subsea7 is a Board Member of the Building Responsibly organisation, a group formed by leading engineering and construction companies collaborating to promote the welfare of workers across the industry.
As a member, we have also signed up to support the Worker Welfare Principles set out by the organisation.
Single-Use Plastic Charter
Subsea7 is a signatory to the UK Chamber of Shipping Single-Use Plastic Charter. In line with this agreement, we are looking at ways to reduce our dependence on single-use plastics on our operations and within our supply chain.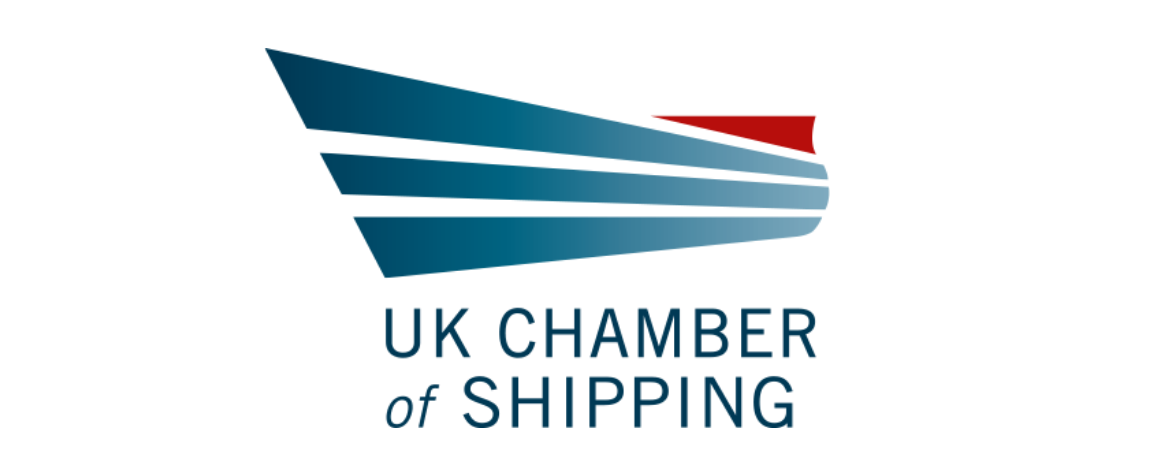 POWERful Women
Subsea7 joined POWERful Women's Energy Leaders Coalition in 2020 with a public commitment to create a gender balanced, diverse and inclusive UK energy sector.
Contribution to the United Nations Sustainable Development Goals
The UN's 17 Sustainable Development Goals (SDGs) provide a framework for achieving the agenda and targets set by the UN Member States that collectively signpost what needs to be done to end extreme poverty, fight inequality and injustice and protect our planet.
We have mapped our six Sustainability Priorities against these goals, eight of which are highly relevant to our stated ambitions.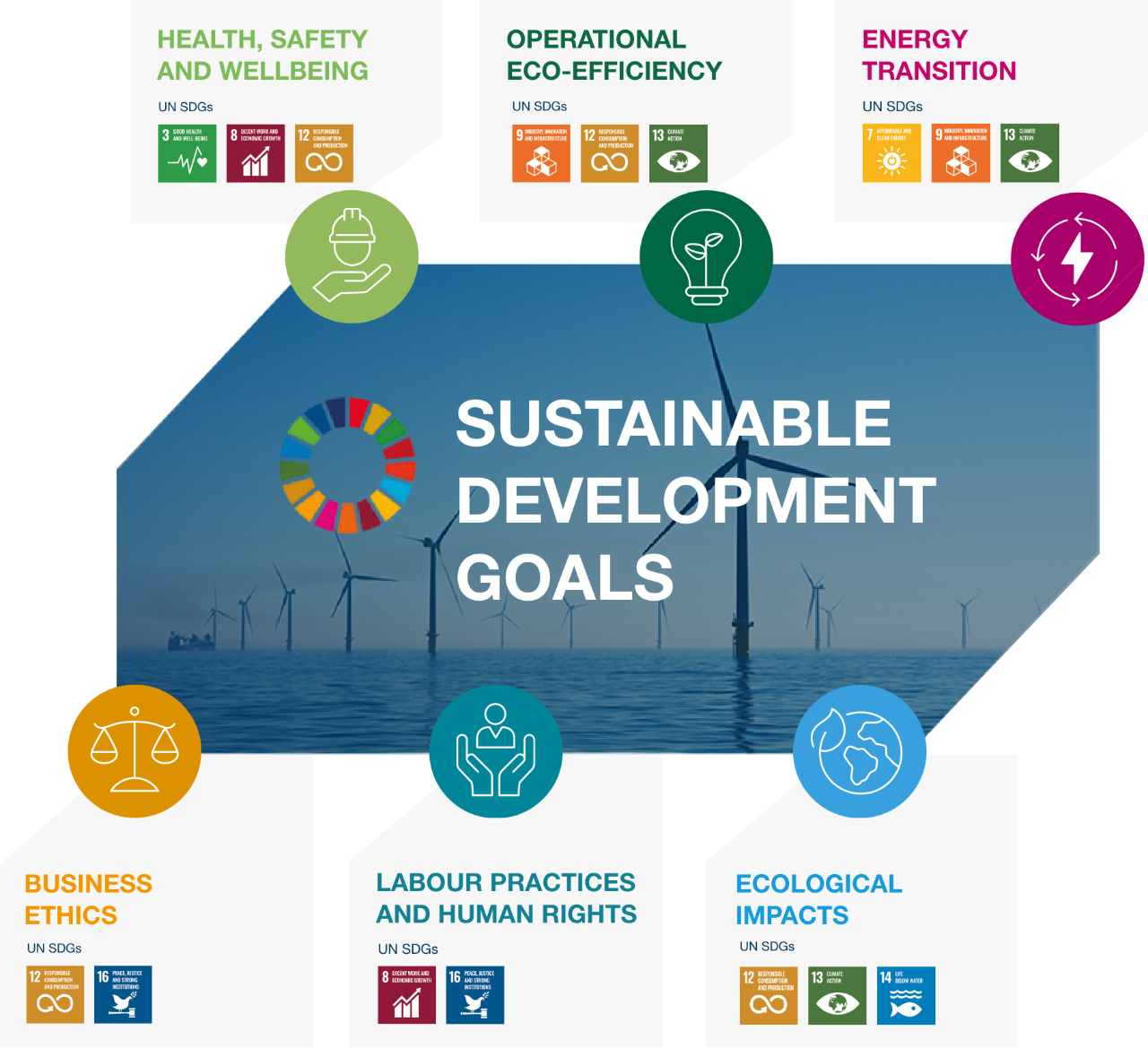 Collaboration and partnerships
Building partnership to create sustainable value and impact