Sustainability Strategy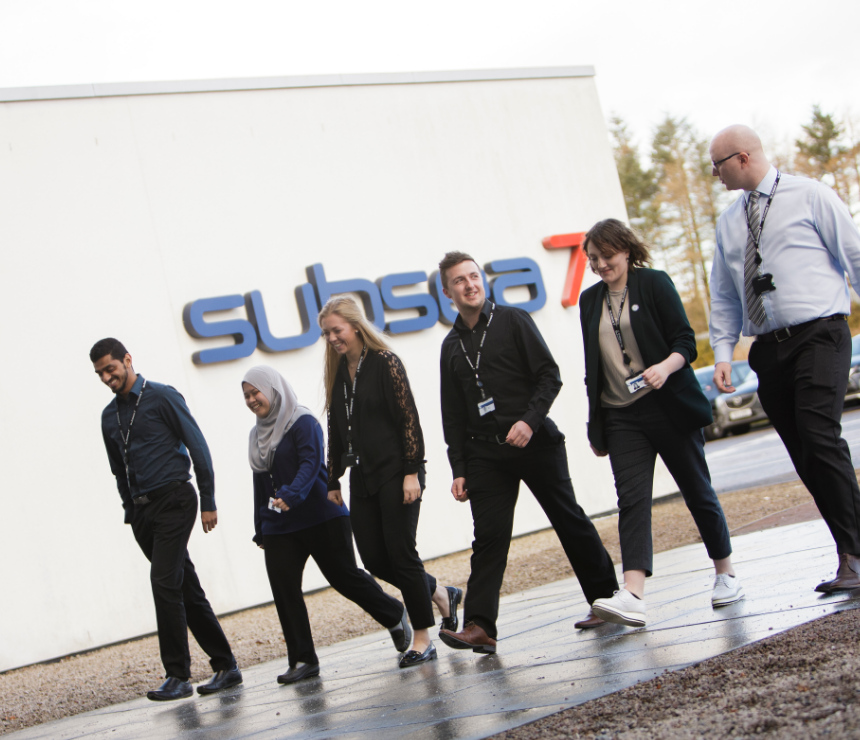 Our materiality assessment
We conducted a materiality assessment in collaboration with an independent specialist sustainability consultant. We gathered broad stakeholder feedback from our clients, our shareholders and our people and we observed the wider industry and scientific reports. This information was then analysed in detail to create a longlist of key topics. All the topics we discussed are important to us, but the longlist focused on those that apply to a wide range of stakeholders and have the greatest long-term impact on our future
Outputs of the assessment are displayed on adjacent matrix.
We are committed to reviewing our materiality assessment to ensure relevance with industry advancements and changes in stakeholder interest.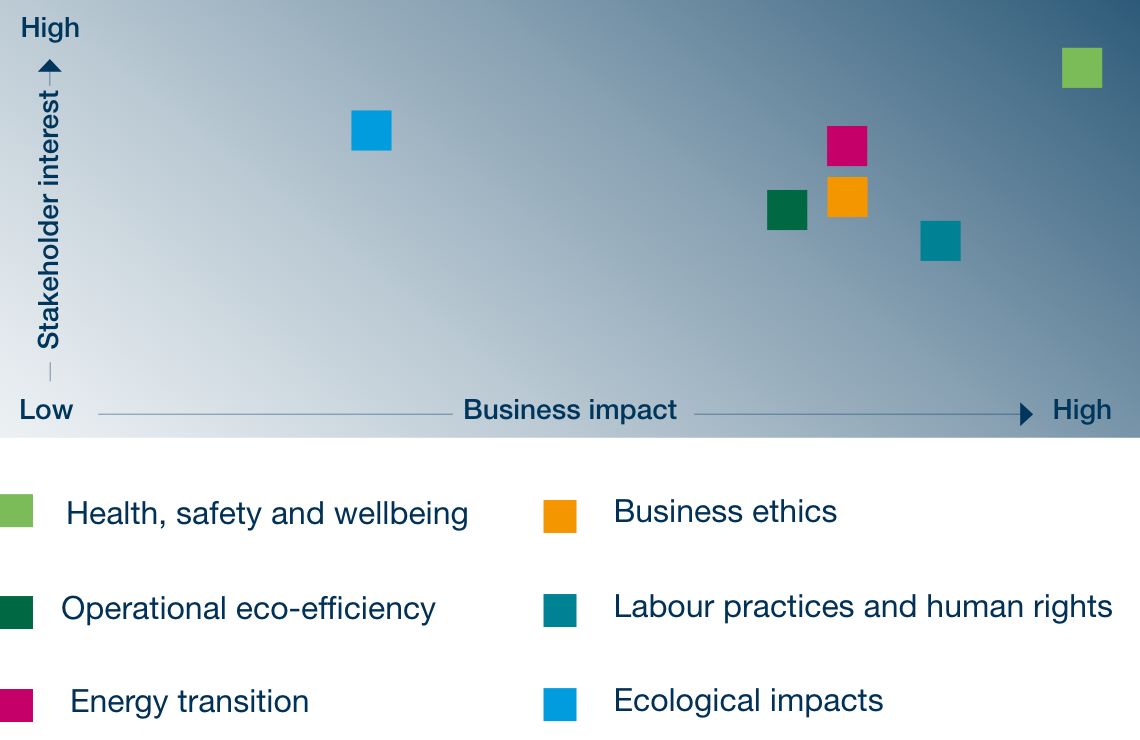 Our stakeholders
Our stakeholders are important to us and we are aligning with their expectations on sustainability.
Society

Our society defines what is acceptable and what is expected in terms of corporate behaviour. We have a duty to respect the communities where we operate and the environments, we work in.
Clients
Our clients expect us to operate safely, cleanly and with integrity.
People
Our people expect us to keep them safe, treat them with respect and be a good employer.
Shareholders
Our shareholders expect us to be fair, balanced and transparent in our interactions with the market around our approach to environmental, social and governance-related risks and opportunities.
Making a positive impact through our Sustainability Priorities
Our strategy is anchored by the six sustainability priorities and targets to help drive performance improvement towards a sustainable future, for our business, people, communities, and the planet.
You can also read more about Subsea7's six sustainability priorities and the progress made in relation to each priority in our Sustainability Reports.