Subsea Integration Alliance awarded EPCI contract offshore Brazil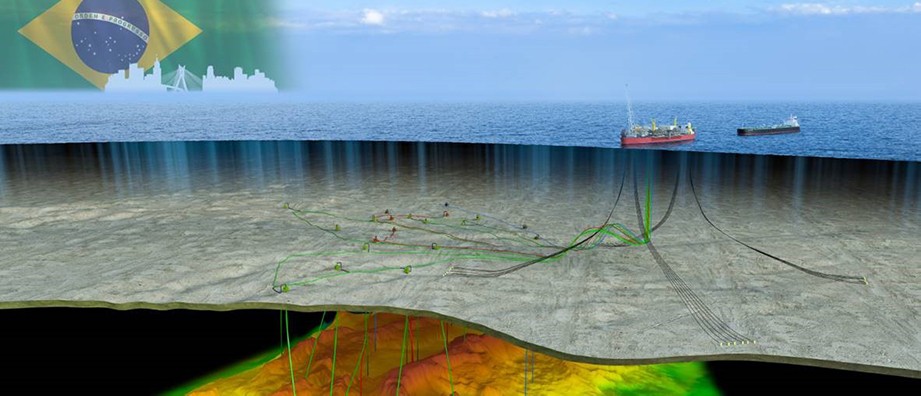 Subsea 7 announced today the award of a major(1) contract by Equinor to Subsea Integration Alliance(2) for the Bacalhau field development located 185 kilometres from the coast of the state of São Paulo, Brazil.
The project work scope covers the engineering, procurement, construction and installation (EPCI) of the subsea pipelines (SURF) and production systems (SPS). The development will include 140 kilometres of rigid risers and flowlines, 40 kilometres of umbilicals and 19 trees, as well as associated subsea equipment, in water depths of approximately 2050 metres.
The Subsea Integration Alliance team established during the initial front-end engineering design phase, awarded in January 2020, will now transition into the full EPCI phase. Project management and detailed engineering will take place in Rio de Janeiro, Brazil, with support from Subsea 7's Global Project Centre in UK and France and various OneSubsea® offices. Offshore activities will take place from 2022 to 2023 using Subsea 7's reel-lay, flex-lay and light construction vessels.
Bacalhau is Brazil's first integrated SURF and SPS project. The award today is a significant endorsement of Subsea Integration Alliance's strong position within the integrated market, Subsea 7's long-established local presence in Brazil and the Group's commitment to support Equinor's strategy of long-term growth in the region.
Stuart Fitzgerald, CEO Subsea Integration Alliance said: "The award to Subsea Integration Alliance of the EPCI contract is a result of our strategy for early engagement and track record of major integrated projects. It underlines the strength and breadth of our global project management capabilities which underpin our delivery of large and complex integrated projects."
Marcelo Xavier, Subsea 7 Vice-President Brazil, said: "This contract award extends our track record of delivering optimised solutions for deepwater developments in Brazil. We look forward to strengthening our relationship with Equinor during this and future developments."
(1) Subsea Integration Alliance is a non-incorporated strategic global alliance between Subsea 7 and OneSubsea®, the subsea technologies, production and processing systems division of Schlumberger, bringing together field development planning, project delivery and total lifecycle solutions under an extensive technology and services portfolio. As one team, Subsea Integration Alliance amplifies subsea performance by helping customers to select, design, deliver and operate the smartest subsea projects. This eliminates costly revisions, avoids delays and reduces risk across the life of field. For more information, visit www.subseaintegrationalliance.com.
(2) Subsea 7 defines a major contract as being one where Subsea 7's share of revenue is over USD 750 million.