Subsea 7 awarded contract offshore Norway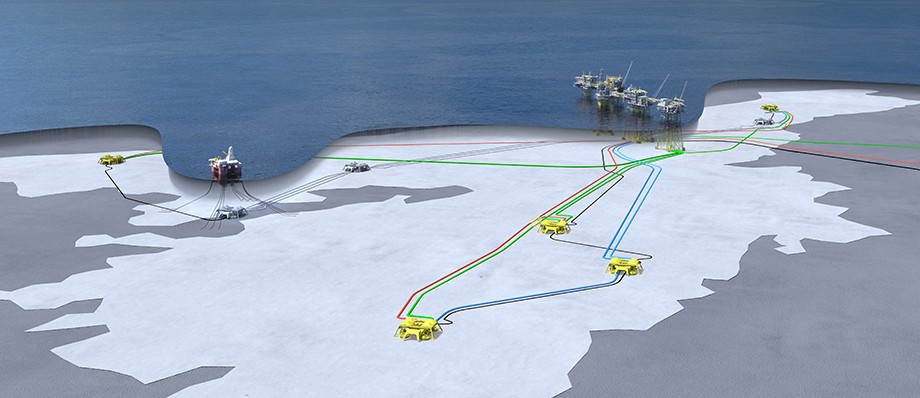 Subsea 7 S.A. today announced the award of a substantial(1) contract by Equinor for the Johan Sverdrup Phase 2 project, located in the North Sea, 160 kilometres west from Stavanger in Norway.
The EPIC contract comprises project management, engineering, procurement, construction and installation of approximately 100 kilometres of rigid pipelines, including 40 kilometres of pipe-in-pipe flowlines, 27 kilometres of water injection and 37 kilometres of gas injection pipelines. The Marine Operations scope includes the installation of 23 kilometres of umbilicals, tie-in spools and precommissioning.
Project management and engineering will commence immediately at Subsea 7's offices in Stavanger, Norway. Fabrication will take place at Subsea 7's spoolbase at Vigra, Norway and offshore operations will be carried out in 2021 using a number of vessels, including one of our state-of-the-art diving vessels and a reel-lay vessel specially designed to deliver innovative flowline technologies that address long-distance and more complex tie-back developments.
Monica Bjørkmann, Subsea 7's Vice President Norway, said, "This award continues our long-standing collaborative relationship with Equinor and draws upon Subsea 7's substantial experience in delivering SURF solutions reliably, safely and sustainably. Subsea 7 looks forward to working closely with Equinor to successfully deliver our workscope on Johan Sverdrup, with safety and quality at the forefront throughout."
1. Subsea 7 defines a substantial contract as being between USD 150 million and USD 300 million.